IND vs PAK matches are the biggest rivalry in the field of Cricket. It's not just a game but an emotion for both countries and their cricket fans. The time has come again and IND vs PAK t20 match is all set to begin on 24th November at the Dubai International Cricket Stadium.
Winning a T20 game against India in T20 Worl Cup is still a dream for Team Pakistan. India has registered back-to-back wins in the last five seasons of the T20 World Cup. Team India has a great squad for this season and two of the finest t20 cricketers are leading them.
Kohli is leading Team India for the final time in this tournament as Captain and Rohit Sharma is going to assist him as vice-captain. But, do you know, being the world's best t20 batsmen, who have the best record against Pakistan?
Virat Kohli stats in IND vs PAK T20 games
Virat Kohli is the current highest run-scorer in the T20 International cricket. He has scored 3159 runs in just 84 innings with an average of above 52. He also has a strike rate of 139. Compared to his overall record in international cricket, he has much better stats against Pakistan.
He has scored 254 runs against Pakistan in just 6 T20 games with an average of above 84. He is the highest run-scorer for India against Pakistan in T20 cricket and the stats get a lot better when it comes to the T20 world cup.
Performance of Virat Kohli in T20 World Cup against Pakistan:

78*(61) in 2012.
36*(32) in 2014.
55*(37) in 2016.

He is yet to get dismiss. India will be playing their first match against Pakistan in the T20 World Cup 2021 on 24th.#T20WorldCup pic.twitter.com/8YHvkgnrl2

— Bhawana (@bhawnakohli5) October 22, 2021
Kohli has played three times against Pakistan in the T20 World Cup and is yet to get dismissed. He has played unbeaten innings of 78 in 2012, 36 in 2014, and 55 in 2016. Even now he is in great form and it will be interesting to see what Pakistan brings for the unstoppable Virat this time.
Rohit Sharma stats in IND vs PAK T20 games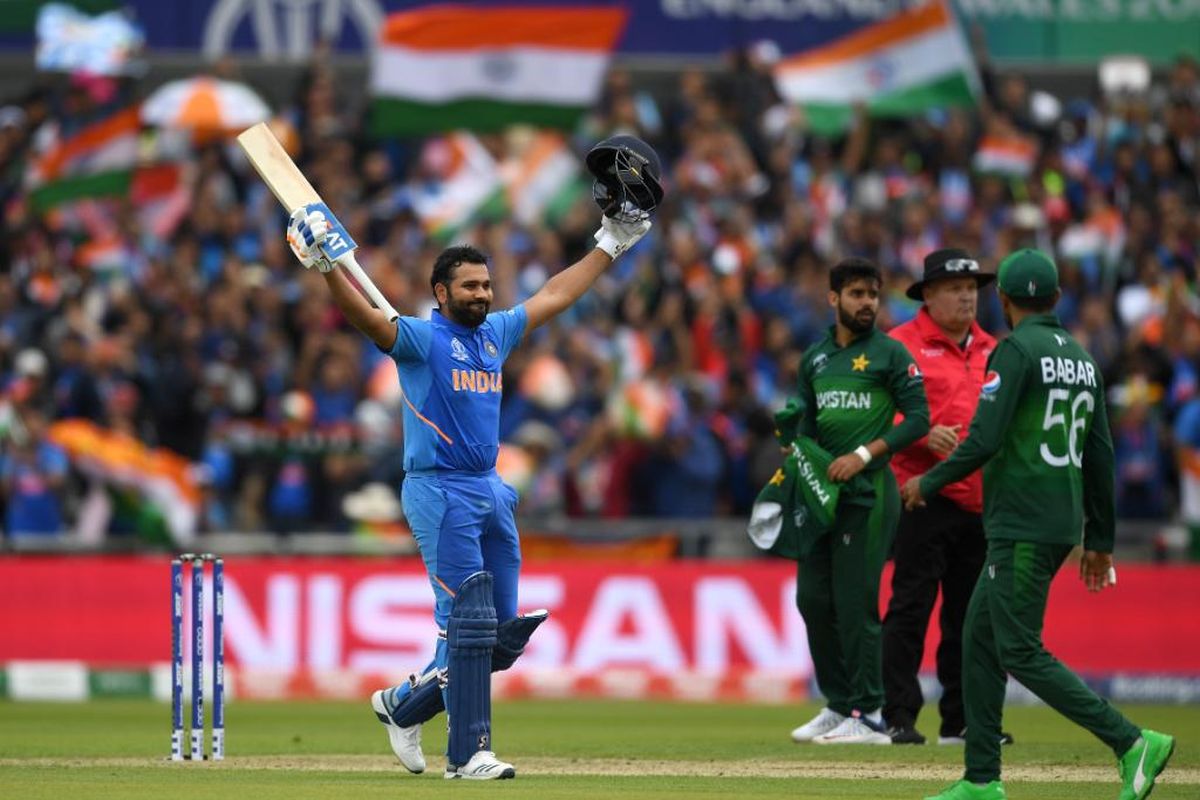 Rohit Sharma is the third-highest run-scorer in the T20 international and second-highest for India after King Kohli himself. He has scored 2864 runs in the 103 innings. He has an average of above 32 along with a strike rate of almost 139.
However, when it comes to IND vs PAK T20 games, the stats of Rohit aren't good as expected. Rohit has scored only 70 runs in the 6 innings of the 7 games he had played against Pakistan. He has an average of just 17.5 against Team Pakistan.
Also Check: IND vs PAK: Three players to lead India for the victory against Pakistan
However, the stats are much older and Rohit has improved his game a lot in the past couple of years. Rohit is now one of the finest openers in International cricket. It will be really interesting to see if we can watch the sixes of Rohit Sharma against Pakistan this time.